Frequently Asked Questions
The CofixRX Knowledge Base
For product questions not covered in the FAQ, please click here to send your inquiry.
Will CofixRX prevent me from getting sick?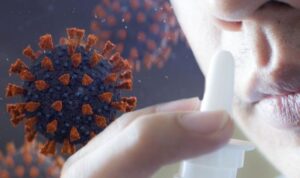 CofixRX products will reduce the likelihood of infection by deactivating a substantial portion of germs and pathogens. CofixRX will also reduce the chances of transmitting diseases to others.
Does CofixRX Nasal Solution replace masks, vaccination or social distancing?
CofixRX Nasal Solution and all CofixRX products are designed to work synergistically with masks, social distancing, vaccination and other CDC recommended mitigation efforts. CofixRX provides an additional layer of protection. We do not recommend relying solely on the CofixRX Povidine-Iodine Nasal Solution or any product alone.
Who is this for?
CofixRX Line of Products are especially useful for at-risk populations, essential workers and places where social distancing can be challenging such as hospitals, schools, airports, restaurants, shops, movie theaters, bowling alleys, family gatherings and others.
What happens after I use CofixRX Nasal Solution?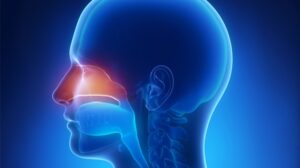 After properly using CofixRX Nasal Solution the user will have an additional layer of protection from germs and pathogens.
The cleansing effects provided by the CofixRX Nasal Solution can be greatly enhanced when combined with the CofixRX Throat Spray. 
Are CofixRX products safe?
Povidone-Iodine, an ingredient in CofixRX products, has been used as an antiseptic by surgeons and other professionals for decades. Multiple medical studies have proven that Povidone-Iodine is regarded as safe and effective. Its powerful antimicrobial properties are well known.
The Triple Action Patented Formula, which is in the heart of the CofixRX Line of Products, also combines Vitamin D3 and Xylitol, which are powerful ingredients creating a unique cleansing formula that persists in the nasopharynx while supporting immunity against common cold, upper respiratory, flu, pandemic era strains, dust and airborne allergens.
Where are the CofixRX Line of Products produced?
All CofixRX products are proudly produced in the USA using ingredients that are also sourced from the USA in an FDA approved facility.
How was CofixRX tested?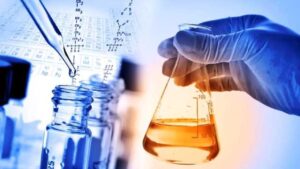 The Utah State University Institute of Antiviral Research has tested the CofixRX product. The independent research from Utah State University proved that CofixRX reduces viral load of Sars-CoV-2, the virus that causes Covid-19, by 99.9% in under 45 seconds. The flu and common cold virus were found to be undetectable after 45 seconds. Finally, HRV-14, the most common respiratory virus was reduced by 94.7% within 45 seconds. Additionally, there are multiple clinical prospective studies that show the efficacy of PVI (Povidone-iodine), the active ingredient found in CofixRX.
Why are the "Ask your doctor if you have…" warning conditions on the box?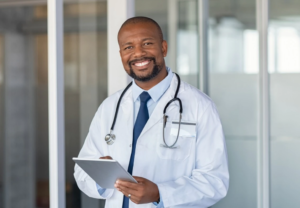 The reason for such warnings is because CofixRX is not aware of individual customers' unique medical history. Only the customer and their physician can judge whether or not the CofixRX Nasal Solution, CofixRX Throat Spray, or any other CofixRX product is appropriate for their use due to any prior medical conditions. Similar warnings are on most other medical products.
How much Vitamin D is in one application of CofixRX Nasal Solution?
50mcg OR 2000 IU's. The same concentration is also found in the CofixRX Throat Spray.
I've heard there are varying qualities or types of Carrageenan. What quality Carrageenan does CofixRX use?
Carrageenan has a range from the lowest grade, often called degraded carrageenan, to food grade and finally to the highest quality available for purchase, pharmaceutical grade. CofixRX's Carrageenan is of the highest quality – pharmaceutical grade.
Are CofixRX products safe for my child to use?
The CofixRX Triple Action Patented Formula – hence, the CofixRX Line of Products – is completely safe for children to use over the age of 6 years old. Always refer to product packaging as there are a few medical conditions which may require physician consultation before using the product. Please consult with your physician before using any CofixRX product if the user is under the age of 6 years old.
Is CofixRX Nasal Solution or CofixRX Throat Spray for me?
While we can assure CofixRX Nasal Solution and CofixRX Throat Spray ingredients are clinically proven to be safe to use for most people as well as effective to cleanse common cold, upper respiratory, flu, pandemic era strains, dust, and airborne allergens, only your physician knows your personal medical history. It's wise to inquire with him or her if you have questions or concerns about any of the ingredients used in our products.
Last updated on 03/21/2023
Additional Questions?
We love hearing from our customers. If you have any questions not addressed in our FAQ, please send them to us. We will try to respond to your inquiry in a few days. We may even add the Q&A to our FAQ.
Health Questions?
If you have questions related to your clinical condition and how it would be impacted due to the usage of any CofixRX product, we would like to refer you to your physician. While CofixRX is certain the product is safe, only the customer and their physician can judge whether or not CofixRX Nasal Solution, CofixRX Throat Spray, or any other CofixRX Product is right for you.
Order
CofixRX Nasal Solution today!